The Reality Fellows Program provides an opportunity for young adults (ages 21-28) to have a unique and unforgettable experience: a year living amongst, serving alongside, and learning from our community of friends with and without intellectual/developmental disabilities.

The Reality Fellows experience is an immersion in:
Daily life within a community of deep friendship
Discovering your own vocational gifts and aspirations
Transformative service toward those who are typically marginalized
Learning from our friends with I/DD, who have so much wisdom about following Jesus
Reality Fellows become an integral part of the Reality Ministries staff. They are entrusted with leading programs, building friendships with participants, and contributing their unique ideas and energy to our team! They receive lots of support from the staff, making it a really wonderful place to try out new things and grow into leadership.
In addition to the work, the Fellows experience is enriched in many ways, including: weekly reflection on their work; reading and discussing various materials on spirituality, theology, and disability; retreats; and countless opportunities for celebration with the staff and community.
During the year, the Fellows take up residence in the North Street Neighborhood (about a half-mile from the Reality Center), a community intentionally structured around people living with disabilities. Fellows can participate in neighborhood life in many ways, including prayer, meals, events, and many, many spontaneous porch hangouts (everyone there has a porch!). You will be living with one or two other Fellows in an apartment in one of the houses. Also, the area is very cool, with good food, parks, pubs, walking/running trails, and everything else you could want nearby.
Each Fellow receives a $600 monthly stipend, free housing and utilities, and at least six meals per week through Reality's programs.
We're now accepting applications for Reality Fellows 2021-2022!
Dates: The program will run August 2021 – July 2022.
All positions are filled for 2020-2021.
Meet the 2021-2022 Reality Fellows!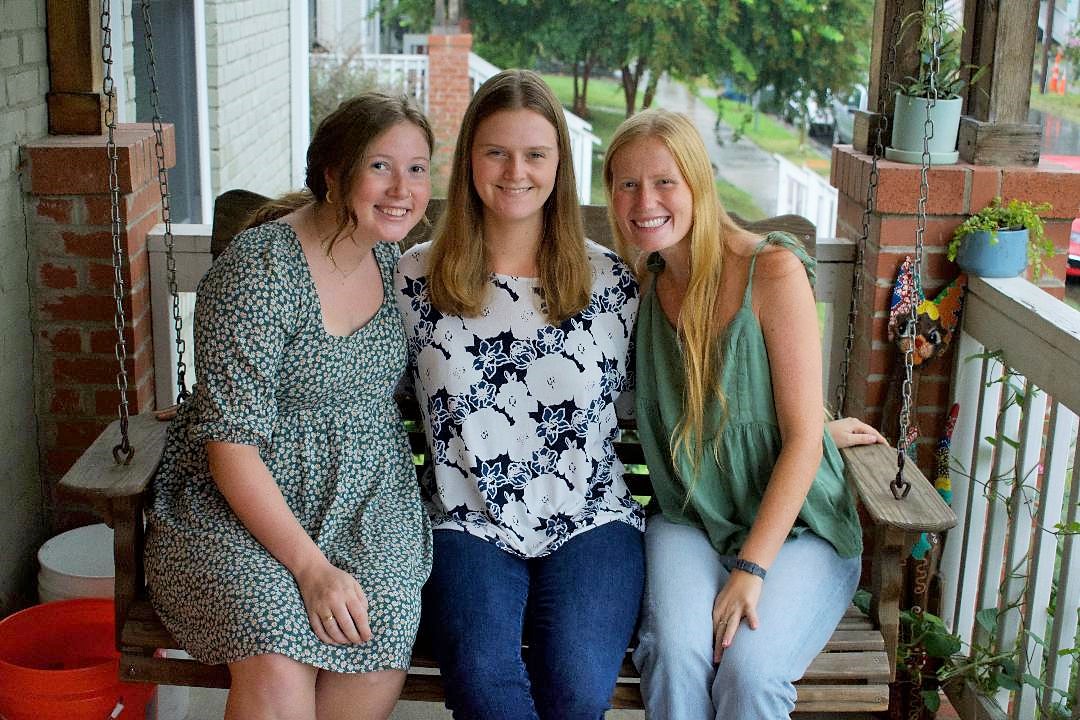 Annalise Von Sprecken
Annalise graduated from Elon University in December 2020. She heard about Reality her sophomore year and has been thinking about being a fellow ever since. Annalise enjoys reading, drinking coffee, and going on walks with friends. She is excited to get to know everyone at Reality and to become part of the amazing community.
Hannah King
Hannah graduated from Wheaton College and spent a year working at a non-profit in Northern Virginia taking care of children with disabilities before coming to Reality. She grew up in Rwanda (and South Carolina and Kenya), and her family currently lives in Chapel Hill. Hannah's passionate about health care access, particularly in the disability community. In her spare time, Hannah loves going on walks, exploring coffee shops, going thrift shopping and making new friends.
Grace Clarke
Grace recently graduated from UNC-Chapel Hill and majored in Public Relations and Sociology. She started spending time at Reality her freshman year of college. Grace loves being outside, spending time with close friends and family, and gardening. She holds this community and the friendships that come with it very dearly.