Together, we are building a community where people of all abilities share life.
We need your support! Your tax-deductible donation makes it possible for hundreds of people with and without disabilities to experience belonging and friendship. Over 70% of our financial support comes from the generosity of individual donors.
Make a planned gift to Reality Ministries.
Click here to learn more.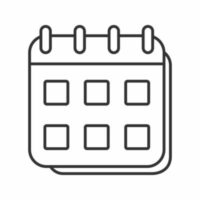 Give Monthly
Monthly gifts are crucial for us, as they help us plan and grow – and sustain the work we're doing. There are two ways to sign up:
Online: select the "monthly" option in the donation form.
Online Banking: Call or visit your bank and ask for Reality Ministries to receive a "recurring check" issued automatically on the same date each month.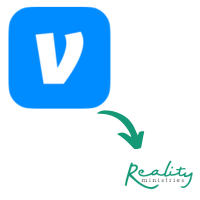 Donate via Venmo
As of this year, we are able to accept donations via Venmo! Find us on Venmo @reality-ministries (or click the logo above!).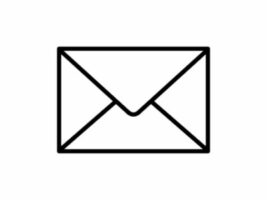 Donate by Mail
Make checks payable to:
Reality Ministries
P.O. Box 242
Durham, NC 27702
Thanks to the generous donations and partnership from our community we are able to:

Host 400+ people with and without disabilities in our weekly programs Serve healthy meals to 50-60 people each day at the Reality Center Offer supportive housing for 24 friends with and without disabilities in our corner house and friendship houses Serve lunch to 550 members of the wider community at the Reality Cafe
In-Kind Donations & Services
Reality Ministries has many specific in-kind needs, from postage stamps to bingo game prizes!
printer paper (white or color)
postage stamps
individual wrapped candy / crackers / snacks / toys
sharpies
pens
paper plates (dinner size)
dry-erase marker
Visit this wish list link for a detailed list of on-going needs
Or Check our Amazon Wish List
Building Projects Wish List
Renovate outdoor patio space.
Resurface parking lot.
Please contact our office at 919-688-7776 if you would like to donate any of these items or services.
Donate Stock
A gift of appreciated securities is a smart way to leverage your impact for Reality Ministries: you can avoid paying capital gains tax on the increase in value of your stock held longer than 12 months; and you get a deduction for the full fair market value of your stock. Contact Julie DeConto at julie@realityministries.org or 919-688-7776 for more information.
Planned Giving
You can easily make Reality Ministries a beneficiary of your will, trust, retirement account plan or life insurance policy. Make the first step towards ensuring a solid foundation for Reality Ministries and the men and women we serve. Please contact quinn@realityministries.org or 919-688-7776 with any questions.
Facebook Fundraisers
You can fundraise for Reality Ministries on social media and be sure that 100% of funds raised support our mission. Facebook Fundraisers allow you to raise completely secure donations for Reality Ministries at no cost to you. Whether for a birthday or graduation, this is the easiest way for your friends and family to support you and what you love on a special occasion. Click here to get started!
Vehicle Donations
You can donate your car, truck, motorcycle, RV or boat to Reality Ministries today and turn your donation into direct support for our programs. Once you fill out the vehicle information, our partners at Car Easy will reach out to you to arrange nationwide pick-up, at no cost to you.
Still Have Questions?
Contact quinn@realityministries.org or call 919-688-7776.
Reality Ministries is a certified 501(c)3 nonprofit organization, Tax ID 26-1514118. All donations are tax-deductible.